Celebration in the Air!
In 1993 the Government of Canada decided to make October the Autism Awareness Month, so we all gain a better
understanding. This year our message is simple – "Love is Acceptance." While increased awareness is great, we wish for
greater acceptance. So we picked this theme because we acknowledge that accepting people on the Autism spectrum for who
they are creates a space of empathy, understanding and genuine respect for each other. It might sound too obvious, but
you'd be surprised how many people don't do this. Help us share our message – "Love is Acceptance."
Retirement Celebration Parade for Dr. Keith Goulden
Dr. Keith Goulden is retiring and YOU are invited to his Celebration Parade on May 31! Please see the map
here for details. Let's show this wonderful man our gratitude for all he has given to the Autism Community
???? What: Drive-by parade
???? When: May 31, meet up time is 4.15 PM, parade will start at 4:30 PM
???? Where: Starts in front of Spruce Avenue School, 11424 – 102 Street NW, heading North on 102nd St. and
loops around
???? Decorate your car, make a sign, or come as you are!
???? Share a memory in a card or memento; there will be a bin to place a treasure in, if you choose
RSVP: Let us know if you are planning to attend aferri@telus.net.
Forgot to RSVP? Come anyway!
Don't Forget to Register – Virtual Cycle for Autism
Get active and join Cycle for Autism Edmonton from June 6 to August 29. Together, we will climb the highest
point in Alberta, Mount Columbia, virtually, of course.
✔️ Starting June 6, you will have 84 days to trek 123 km to the summit or just 1.46 km daily.
✔️ This route can be completed in the timeframe that suits you, either individually or in teams.
✔️ To track your mileage, you will be able to enter an activity into the event app either by manuallyentering its distance or by syncing your activities from your fitness tracker app (Apple Health, Strava, etc.) or smartwatch.
✔️ Along the way, you will also receive postcards and encouragement as you hit major milestones.
Registration is now open, and you can sign up for this event, start recruiting team members
and raise funds.
Registration is free, but a minimum $20 donation is required to access the virtual race platform.
FREE Registration – Cycle for Autism
We Are Hiring!
Autism Edmonton is excited to expand its team! Please click on the buttons below to learn more
about the positions we are hiring for.
Family Resource Network Supervisor
Family Support Advocate
Occasio – Children and Youth Programming
Under the current AHS restrictions, we are able to continue supporting our families through the Occasio Program. All of
our staff have taken the COVID precautionary training provided by the Red Cross. We also offer an inclusive environment
and can adjust for individuals who are unable to wear masks. But we ensure everyone is safe – our staff wear PPE, clean
regularly, and follow the social distancing guidelines.
June 1 – Arts & Crafts **Senior
June 2 – Arts & Crafts! **Junior
June 3 – Gaming Night! **Jr & Sr
June 5 – Gym Day! **Senior
June 6 – Nerf & Games! **Jr & Sr
June 8 – Gaming Night! **Senior
June 9 – Gaming Night! **Junior
June 10 – Among Us Night! **Jr & Sr
June 12 – Dynamyx Gymnastics! **Senior
June 13 – Nerf & Games! **Jr & Sr
June 15 – Science Night! **Senior
June 16 – Science Night! **Junior
June 17 – Gym Night! **Jr & Sr
June 19 – Gaming Day! **Senior
June 20 – Jackie Parker Park! **Jr & Sr
June 22 – Creating, Constructing, & Board Games! **Senior
June 23 – Creating, Constructing, & Board Games! **Junior
June 24 – Nerf & Games! **Jr & Sr
June 26 – Gym Day! **Senior
June 27 – Kinsmen Park Day! **Jr & Sr
June 29 – Gaming Night! **Senior
June 30 – Gaming Night! **Junior
This Summer Occasio Has Gone Wild
We are so excited about launching our summer day programming for all our Occasio Kids. Occasio is Latin for
"opportunity," and we want to give your kids all the opportunities possible.
This summer, we are going to focus on key areas. In addition to the activities at Winnifred Stewart, we will be
out
in the community as well. If you are signed up for Occasio, please watch your email in the next week or so as we
will be sending out sign up details – if you haven't registered for Occasio and have a child between 7 – 18,
please
reach out; we would love to include them in our program.
Day programs start on July 5 – we have adjusted the times to allow for easier drop off and pick up. PLUS We will
still have a few evening and weekend events as well.
Watch your email for more details and to register. Looking forward to the summer, it's going to be Wild…
Support Groups for Adults
Are you looking for an online group that you can participate in from the comfort of your own home? Join one of
our peer support groups! All events are currently held virtually due to COVID restrictions.
June 2, 7-9 PM – The League
June 3, 7-9 PM – Parents of Adults Support Group
June 9, 7-9 PM – Autistic Adult LGBTQ+ Support Group
June 10, 7-9 PM – Adults Support Group
June 12, 1-3 PM – The League
June 17, 7-9 PM – Partners of Adults Support Group
June 19, 1-3 PM – The League
June 23, 7-9 PM – The League
June 24, 1-3 PM – Adults Support Group
Father's Day is on June 20
Everyone needs a shoulder to lean on sometimes, and a dad's support is unending. Happy Fathers Day to all the dads in
our community!
Sat, Oct 3 – Arts and Crafts
Wed, Oct 14 – Overklocked
Sat, Oct 24 – Movie Night
Sat, Oct 31 – Halloween party
Community Corner
Click here
 to learn more about programs and events at the Centre for Autism Services Alberta.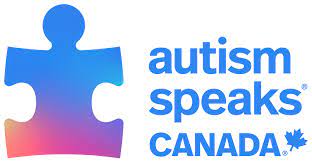 Save the date for Sunday, June 13 and a Virtual Resource Fair to virtually meet or chat
one-on-one with families, care-givers and self-advocates seeking your professional guidance, servicing and programming.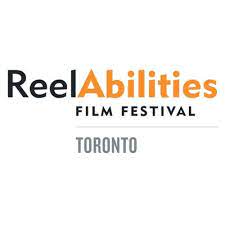 ReelAbilities Film Festival returns virtually from May 26-31 with a series of exciting
screenings, including two short films made by young, Autistic filmmakers.
We are excited to announce that the Autism Edmonton members can get free, all-access festival passes.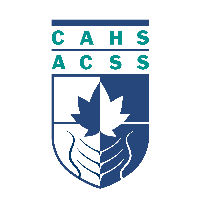 The Canadian Academy of Health Sciences, supported by Environics Research, is seeking input
from Autistic people, families and others about autism. Ready to share your thoughts? Please click here to learn more.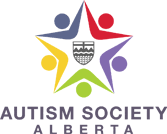 Autism Society Alberta is currently seeking a Family Resource Network Manager – Calgary region. The Autism Alberta's Family Resource Network provides a range of services and supports that focus on strengthening parenting and caregiving knowledge, social support, coping and problem-solving skills, access to community supports and resources, improving child and adult development, building resiliency and fostering well-being. This full-time contract is temporary (12 month period) with the possibility of extension based on funding. Hourly wage commensurate with experience and education.
Please click here to learn more. To apply, please send your cover letter and resume at
hr@autismalberta.ca by Monday, May 31, at noon.
Click on the button below to find out how you can get involved in more studies related to autism.